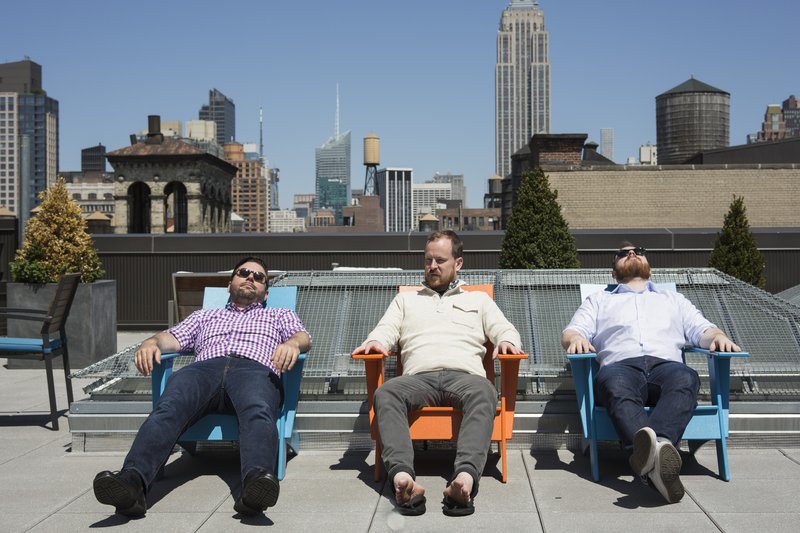 Built underneath the Manhattan bridge during the balmy summer of 2013, Adventure Capitalists is the new name solidifying a spot on the long list of iconoclasts disrupting the technology game. It was obvious to no one when James Dennis and Rob Spectre first met at that DUMBO meditation studio / organic cleanse clinic that the pair would found startup tech's next power duo. Combining ruthless competitiveness, depthless domain expertise, and over 25 years of startups and startdowns, AdCap quickly became "tech's best kept secret:" the "firm you'd have to know to ever remember."
Taking an unorthodox approach to venture funding through the innovative investment vehicle of a punk rock band, AdCap presents its prescient investment thesis four chords at a time drawing on a wealth of experience in the startup game. With every song a term sheet committing to sticking with the listener through the long term, this insane pre-seed posse aims to invest in every ambition it sees and find deals in every moshpit it ignites. If software is eating the world, Adventure Capitalists are here to eat software's lunch.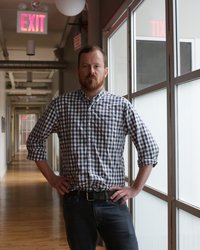 Born mere blocks from the Haas School of Business, James Dennis cut his teeth in finance in the sixth grade, parlaying a playground payday loan operation in an ill-fated Ponzi pyramid that would ultimately bankrupt fifteen school districts across the Eastern Seaboard. Recovering from that insolvency in his early twenties, James then tackled M&A at Allen and Co, where he learned how to play drums through the consistent beatdown of founder equity positions through arcane reinvestment shells. "Those early days in my career remain an inspiration in my song writing, " Dennis recalls. "The patter of those entrepreneurs' tears landing on the contracts that wiped out all they had worked so long to build always kept a high tempo, which is great for a punk band."
James manages AdCap's mobile and consumer social portfolio, sitting in the boardrooms of Tumblr, Facebook and Pinterest until cleaning staff eventually called the authorities. In his scant spare time, Dennis is an intensely spiritual rock climber and collector of late-period Mayan artifacts. He lives with his cats in Astoria, Queens.